The theme for the summer is "All Together Now."
We'll be using Beanstack, a fun online platform where you can keep track of your summer reading and earn virtual raffle tickets for prize drawings. Prizes include new books and grand prize bundles. Pick up a Book Buddy plush (while supplies last) to take with you on your Summer Reading adventures!
Summer Reading Activities:
Throughout the summer we'll be hosting FREE events for all ages! Storytime will be on Tuesdays and Wednesdays. Kids can join us for craft programs on Wednesday afternoons.There will be young adult programs on Tuesday afternoons, and Teen D&D will continue its usual Saturday schedule. Join us on Thursday mornings at the Jennie Rogers Community Center for Thursday FunDays we're you'll get to see special performers! On Fridays, watch family-friendly movies outside at Starlight Movie Nights. Join us most Saturday mornings for educational family programs and programs for adults. To learn more about all of our events this summer, download the Summer Reading Calendar.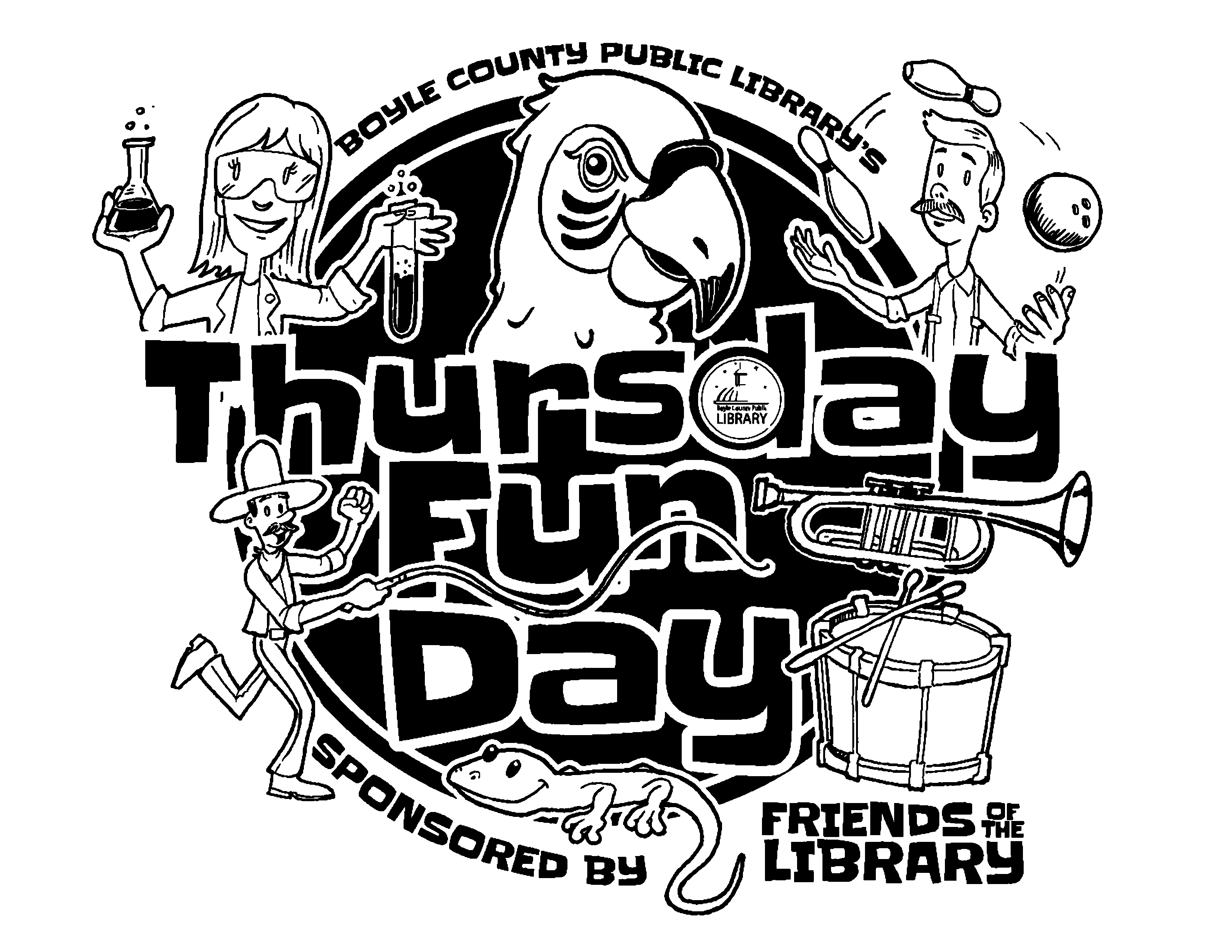 Summer events at the Jennie Rogers Community Center
Join us at the JRCC (410 E. Main St., Danville) for a special performance event every Thursday morning at 10:30 in June and July! You'll see music, animals, magic, juggling, STEM experiments, dance, and more! The Bookmobile will also be there so attendees can check out items before and after the show. Thank you to Danville - Boyle Parks and Recreation for allowing the Library the use of their facility for these special events.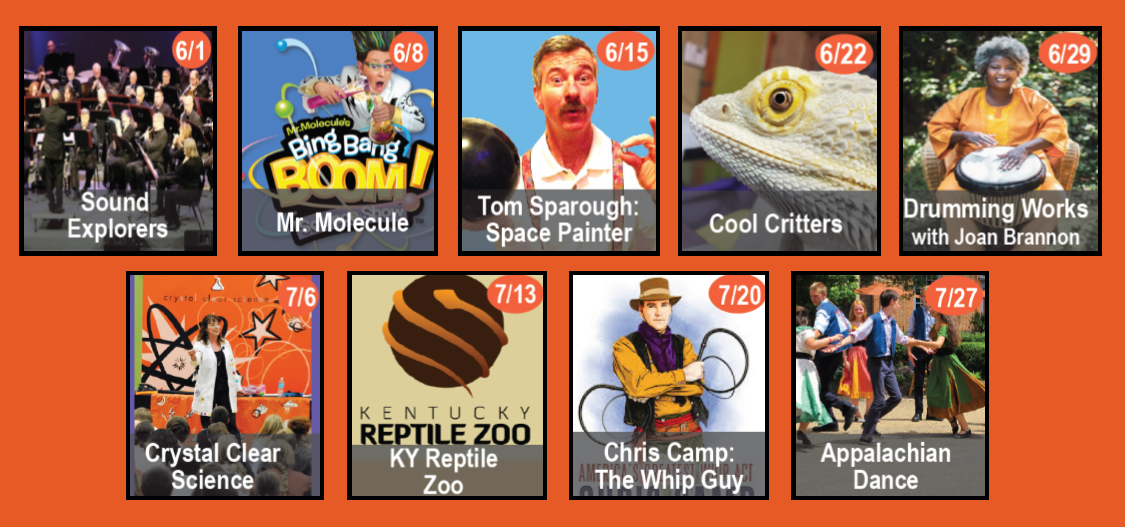 Summer Reading Prizes:
Complete a Challenge to receive a free new book of your choice and raffle tickets you can enter to win one of our Prize Bundles: LEGO bundle; Art bundle; Li'l Learners Loot bundle; D&D bundle; a drone; an 8' sit-in kayak, and more!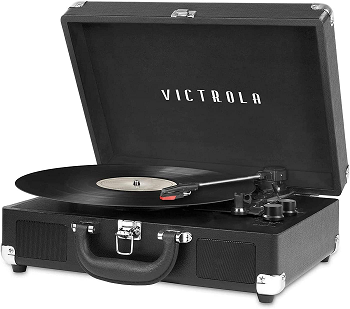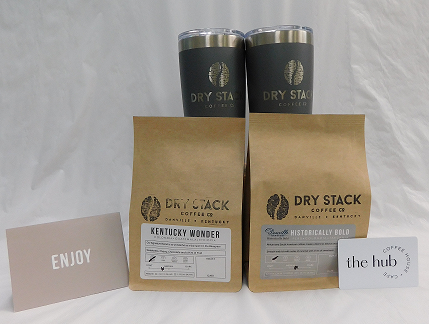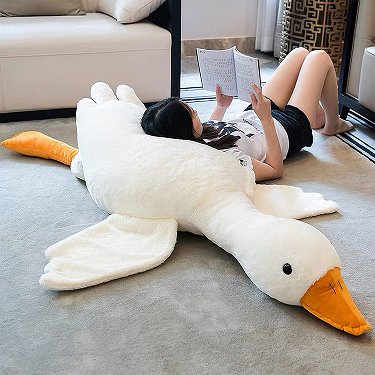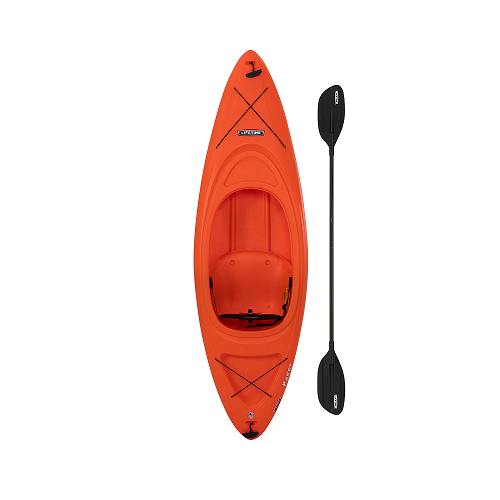 Reading Challenge (All Ages)
Reading Challenge: READ FOR 10 DAYS

Use your Beanstack account to log your 10 days of reading.

Complete the challenge to win: a free book prize of your choice from the library's selection, and a raffle ticket to enter for a grand prize drawing.

For each additional time you complete this challenge you'll receive another prize book as well as a raffle ticket for prize drawings.

Earn up to 6 books and raffle tickets if you keep reading all summer!

Prize books will be selected using a digital form and picked up at the library.
Summer Reading Challenge Tips:
You MUST log all your days read and enter in your raffle tickets for drawings by the end of the day on July 31st.
All prize books should be requested by July 31st.
Prize books should be picked up by August 15th.
What is summer reading?
The Summer Reading Program at the library is a combination of reading challenges to win prizes and programs to encourage learning all summer long.

Who can participate in summer reading? Is it just for kids?
Anyone of any age can participate!

When is summer reading?
June 1 to July 31

How do I participate?
Participate in the reading challenge on Beanstack and attend summer events. All reading logs, prize book selection, and raffle tickets will be done using Beanstack. You can use Beanstack from a computer, phone, or download the Beanstack app. You will make an account with your information to then keep track of your reading and enter for prize drawings once you've completed the challenge.
The Library's computers and wifi are available in our building to access Beanstack. Librarians can assist you in setting up a Beanstack account and logging your days read.

Will there be paper reading logs?
Librarians will provide paper reading logs upon request. You'll log your days read on the paper logs and then return them to the information desk in the children's department. Librarian Kinsey Hisle will contact you about your prizes. She'll assist you with your raffle ticket entries, and also selecting your prize book. If you wish to complete the challenge again, we'll get you another paper log so you can keep reading and earning prizes.
Does each member of my family need their own Beanstack account?
No. An adult can create an account and then add children or other others to that same account. In fact, Beanstack doesn't allow for separate login with the same phone number so families are encouraged to be multiple readers under one adult account. You will be able to have each person join a challenge and track their own reading. Every reader profile on the account does need to join the challenge individually, but they can all be managed from one account.
To switch between readers, select your name in the top right corner of the screen. In the drop-down menu, choose "Change Readers." From there, you will be able to switch between the readers on your account.
When I log reading for my kids, should I use my reader profile?
No, your kids should have their own reader profiles. This is how we'll individually track how many challenge completions each child has achieved, number of prize books they've earned, and number of raffle tickets they can enter in for drawings on the app. Parents and guardians should use reader profiles with their kids' identifying information, but contact information may all be for the adult.
I participated last year. Do I need a new Beanstack account?
Nope, you're all set! Your account is still there for you. Login and verify your name, birthday, and contact information. Then starting June 1, register for this year's reading challenge and start reading!
On Beanstack I also see activity badges. Are they necessary for the reading challenge?
Nope, they are for fun! Beanstack offers fun additional incentives to try library services and you'll earn a special badge on Beanstack for completing them. Try them to experience something new! Activity badges do not count towards your reading challenge and do not count when earning prizes books and raffle tickets.
Can I read whatever I want?
You can read any book you want! The library has books, ebooks, and audiobooks for you to check out, or you can read books you buy, own, borrow, or have from school. If you'd like to check out books from our digital collections, you can use Hoopla or the Libby app.
Do I have to read a certain amount of time or number of books?
No, we track days spent reading! Each day you spend time reading counts towards your goal of reading for at least 10 days this summer. We do recommend reading for at least 20 minutes each day, but the exact time is up to you as a reader. Once you complete the challenge, keep spending more days reading to earn more prizes. The specifics of what is read that day and how much are up to participants.
Why should I participate?
We think you should participate if you want to earn prizes for reading! We offer prizes to give you the extra incentive to read, and reward you for the reading you'll be doing this summer.
What are the prizes?
Every time you complete a challenge, you will win a new book as a prize! The library has a selection of prize books for you to choose from. You'll also earn raffle tickets for prize drawings! All available prizes will be listed on Beanstack for you to choose from when you earn your raffle tickets. This year our prizes include a kayak & paddle, a drone, a record player (with bluetooth and built-in speakers), a giant plush animal (6 ft goose plush), LEGO sets bundle, Art bundle, Lil' Learners Loot Bundle (Melissa & Doug items & more), Reader Staycation Bundle (kindle paperwhite & more), Coffee Bundle, and D&D player Bundle
How can I increase my chances to win?
Keep reading! Each time you complete the challenge (read 10 days), you will increase the number of raffle tickets you earn to put towards prize drawings.
How do I pick up the prize books I win?
The prize books will be available to view on a form online. Select the link provided in Beanstack, choose your prize book, and then a librarian will put it in a goodie bag and place it on the shelves in the library's entrance for you to pick up.
My summer is very busy. How much time does it take to participate?
We created our challenges for this summer to be flexible enough to work with any schedule. You will have from June 1-July 31 to complete your challenge and can log your reading anytime all summer long. The challenge tracks days read, so as long as you read some that day you can log it for your reading challenge. We recommend you aim for 20 reading minutes per day. You can backlog days read as well!
Do I need a library card?
You do not need a library card to sign up on Beanstack and participate. If you want to check our materials to read from the library, then you need a card. You can sign up for a digital library card if you do not already have one or stop by the library to pick up a physical library card. Anyone of ANY AGE that lives, works, or studies in Boyle County may get a library card for FREE!
How can I find books to read?
You can stop by the library to browse the collection, ask a librarian for recommendations, or use our curbside pickup service to put books on hold and then pick them up. You can also check out the thousands of titles we have available in digital formats on the Libby app or Hoopla.
I can't make it into the Library. Can I participate from home?
Yes! Beanstack allows you to participate in the reading challenge from home or wherever you travel this summer. Log the days you read no matter where you are!
Be on the lookout for our Bookmobile in your neighborhood as well!
I joined the reading challenge in July, but I've been reading all summer. Can I log past days?
Yes, you can log days spent reading between June 1 and July 31 no matter when you join the challenge. We trust our readers to be accurate in remembering exactly what days they read if they are logging past days.
The reading that I already logged isn't showing up. What should I do?
Unfortunately, Beanstack had this glitch in past summers. The app would mistakenly erase days logged. Please log your days reading again! We want to make sure you get credit towards the awesome prizes you earned for those days. If the issue persists, please contact Kinsey Hisle at khisle@boylepublib.org
 
Come visit the Bookmobile each week at the Jennie Rogers Community Center during Thursday FunDays. More public stops are listed on the Outreach page.
Sweet Reads is a collection of new and used library materials that can be checked out without a library card. Available through the Lottie Ellis Bookmobile, this program is designed to promote greater access to library materials for children and families who are reluctant to get a library card. Books in the Sweet Reads program are not tied to the library system, so there is no worry about potential fines if an item is not able to be returned.
More info coming soon!