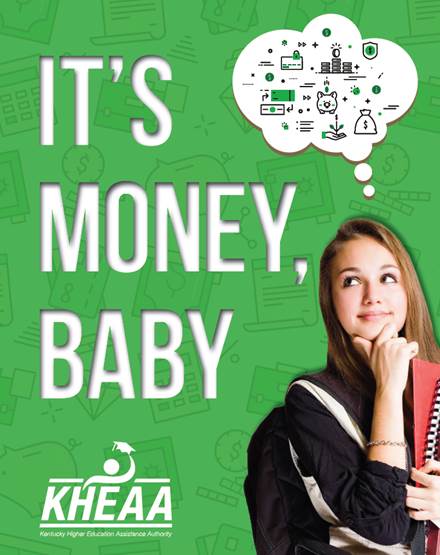 Hear a talk from KHEAA representative Toni Wiley, designed to teach students about finances in order to
make wise decisions about matters that affect their credit.
Everybody need to know how to manage money and make it grow.  Knowing what to do with your money helps you to manage your income and expenses throughout your life. Entire sectors of the economy are dedicated to separating you from your hard-earned cash. It's Money, Baby will help you make informed financial decisions so you keep more of your money in your pockets, not theirs.
Pizza provided.
Registration
Not Required