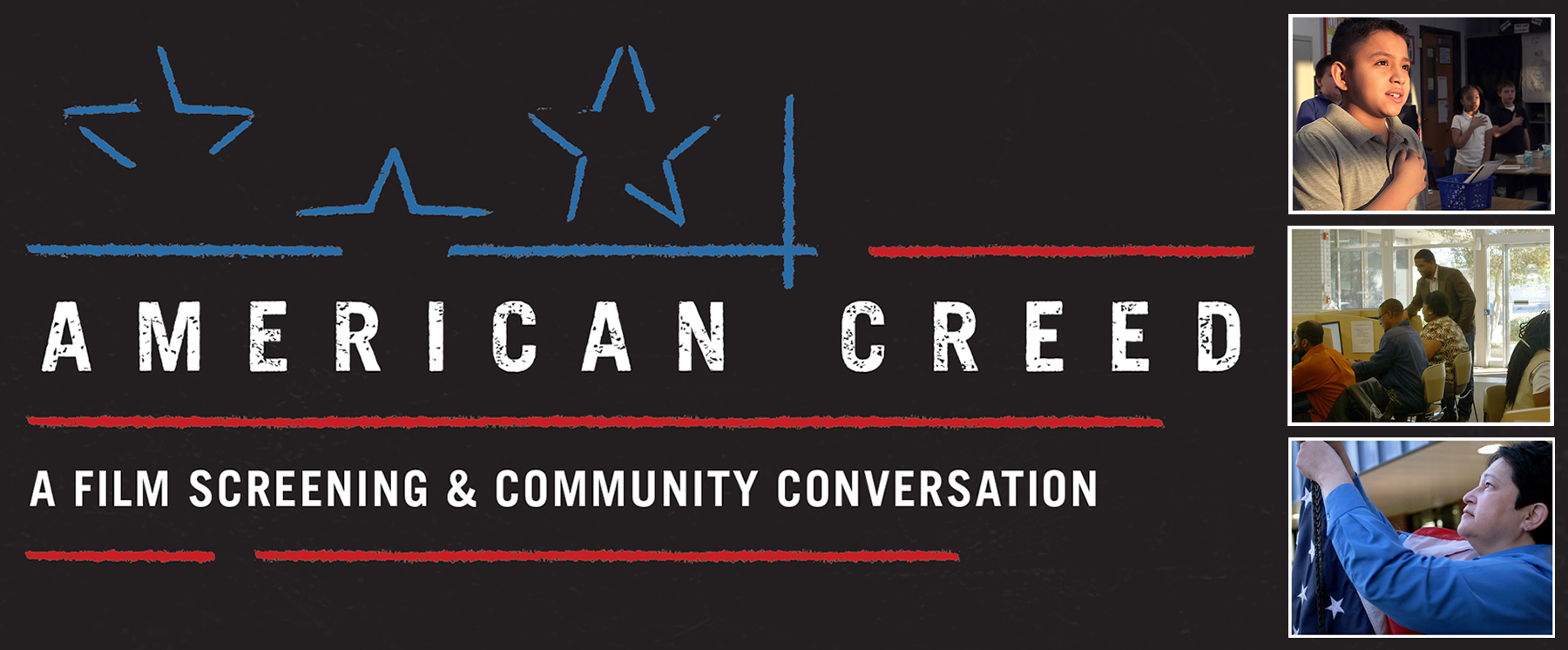 In conjunction with the Grace Doherty Library and Citizens Concerned for Human Relations, we will be hosting a community-wide scholarly discussion of Citizen Films' American Creed.
In the documentary film American Creed, former US Secretary of State Condoleezza Rice and Pulitzer Prize-winning historian David M. Kennedy come together from different points of view to investigate the idea of a unifying American creed. Their spirited inquiry frames the stories of citizen-activists striving to realize their own visions of America's promise across deepening divides.
At the heart of this film, Rice and Kennedy lead a moving discussion with first generation college students about the question: what does it mean to be American today?
Registration
Not Required